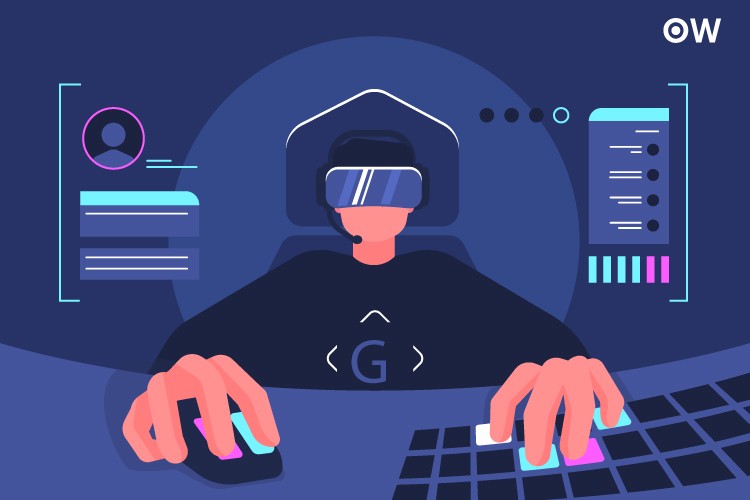 TL;DR
It's an application that you can use to train your creativity or for your next project idea. Create new stories using random conflicts, characters and scenarios. This is an app for you if you are creative, a songwriter, novelist, filmmaker, indie videogame developer or a videogame studio, poet, among others.
It comes back from 2014 but was revamped to use the latest JS technologies and now it's been published to the Google Play Store [here]. (Free version: //stories.owsas.com)
The background
Ok, so when I was in the university attending my videogames course I got to this fantastic content given by my teacher about the different types of conflicts that might take place in my hero's story. So, I wondered, what if I mixed these stories with other things? like characters or scenarios? what could I generate from there?
It was around 2014, at that moment I made a first draft in AngularJS, a framework for building web apps so popular at the moment and then it was publicly available… but due to so many things I got in the moment I had to put it down and it lived in my computer for some time, until now.
My decision: this app has to come back, I think it's useful for creators
I love this project because for me it's a tool to train my creativity and due to the randomness it has, it can very easily propose me something I've never thought of as a story, and in the process I have found stories that sound promising.
The application
Story Generator is an app that helps you training your creativity or for getting an idea for your next project. It creates new stories by providing random conflicts, characters and scenarios. It can be used by novelists, songwriters, filmmakers, poets, designers, videogame studios, indie videogame developers and creative people in general.
Just to show you one of the possible stories, take a look at "The new prince" (title set by me):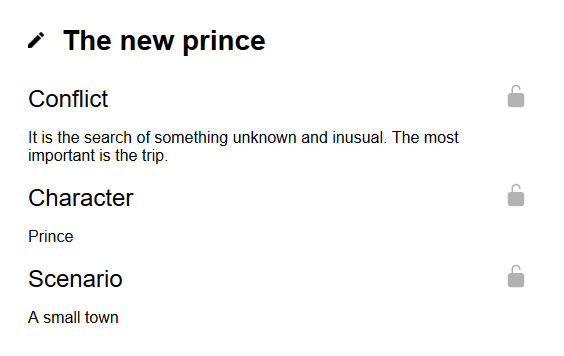 Now it would be your time to stop and think what could a prince be searching for and what could he find in a small town? Here's what I came up with:
The prince had to go incognito in this small town because his kingdom was invaded and during the process, while sharing with the people of the town, he makes new friends and rediscovers himself, what later helps him become a better king once the invasion was repelled.
What other things do you think that could happen in this story? Did you think of something different? I invite you to add your reply in the comments section.
The new version of the app was implemented using ionic 5 with React and it was deployed as a live PWA using the great service now.sh. In the future I might write another post about how the app was implemented technically speaking for the developers interested (if you are one and would like to see this, please comment in the comments section).
Try the app today
To try this app, please go to the free forever version! //stories.owsas.com
Also, if you like the app and want to have more possibilities, please buy it and support its development here: //play.google.com/store/apps/details?id=com.owsas.storyGenerator
Thank you for reading,
Juan